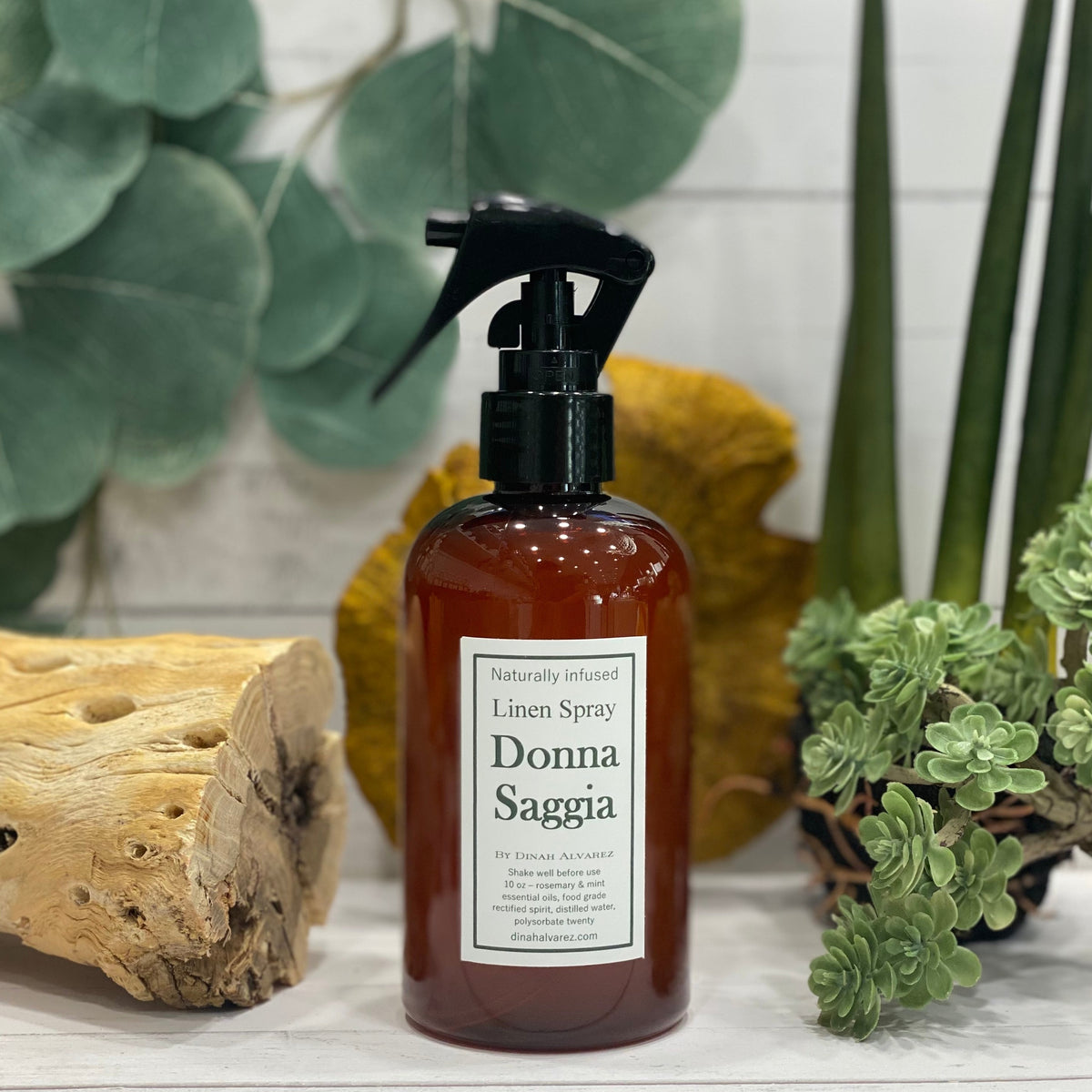 Donna Saggia Linen Spray
Our Donna Saggia Linen Spray is a combination of rosemary and mint essential oils. Earthy, refreshing, and comforting, this scent will remind you of that person in your life that represents feelings of safety, warmth, and wisdom. The combination of herbs creates an awaking scent that also has stress relieving qualities. 
Our linen spray is made of distilled water, food-grade grain alcohol, and a beautiful blend of essential oils. This fragrance gives your fabric the fresh scent of clean linen.
Spritzing a fine mist of linen spray over bedding, linens, carpet, and clothes will give them a refresh between washings and will keep them smelling great all day. Our linen spray can also be used in your car or as an air freshener by simply spritzing it into the air. A little goes a long way, so you can get a great value out of every bottle. It can be misted on linen and laundry or used as an ironing spray to keep your linen refreshed and less wrinkled. It can also refresh hard-to-wash items, like comforters and pillows, between washings. There is no artificial color or harmful ingredients, so you can feel good about spraying it throughout your home. It's a 100% natural product, shake it well before using it.