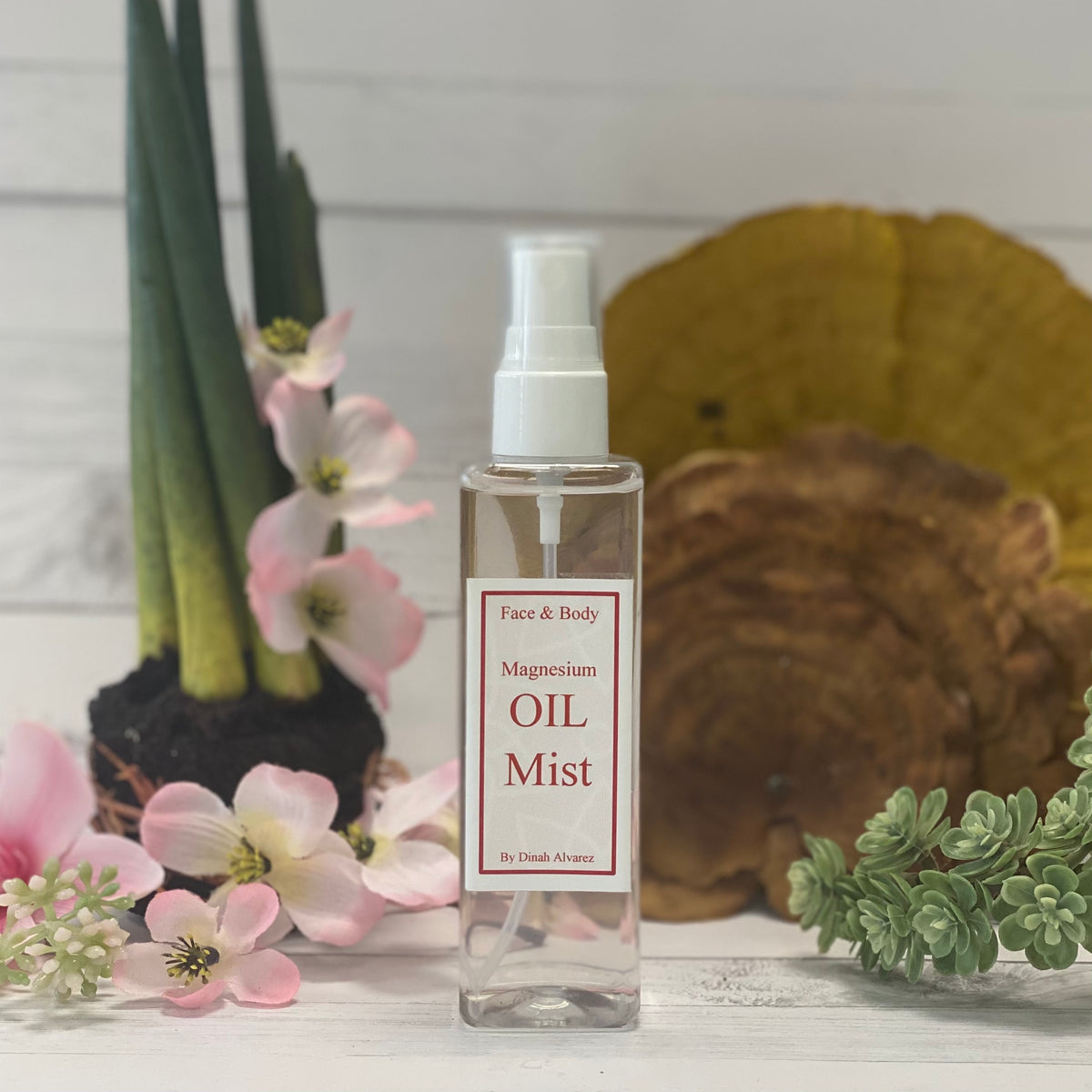 Magnesium Oil Mist
Even though we call this Magnesium Oil, it's actually not an oil. Instead, this product is magnesium chloride dissolved in water. It feels "oily" because of its alkalinity, which is one of the reasons magnesium oil is so great for you.
Magnesium chloride has benefits for both the skin and body overall. It's been known to help with chronic pain, discomfort, fatigue, and sleep disturbances. There is science that suggests magnesium chloride suppresses the release of stress hormones and helps to regulate the nervous system to control feelings of anxiety and stress. This is also one of the reasons that magnesium oil helps with insomnia and a good night's sleep. Many people apply it on the bottoms of their feet to act as a sleep aid.
Magnesium oil is also great for oily skin and acne. It helps control the skins sebaceous glands which are responsible for oil production. This in turn unclogs pores and helps dry acne.
Disclaimer: Some people can have adverse reactions to Magnesium Oil. Before using, test some on the inside of your wrist or elbow to ensure there is no severe reaction.