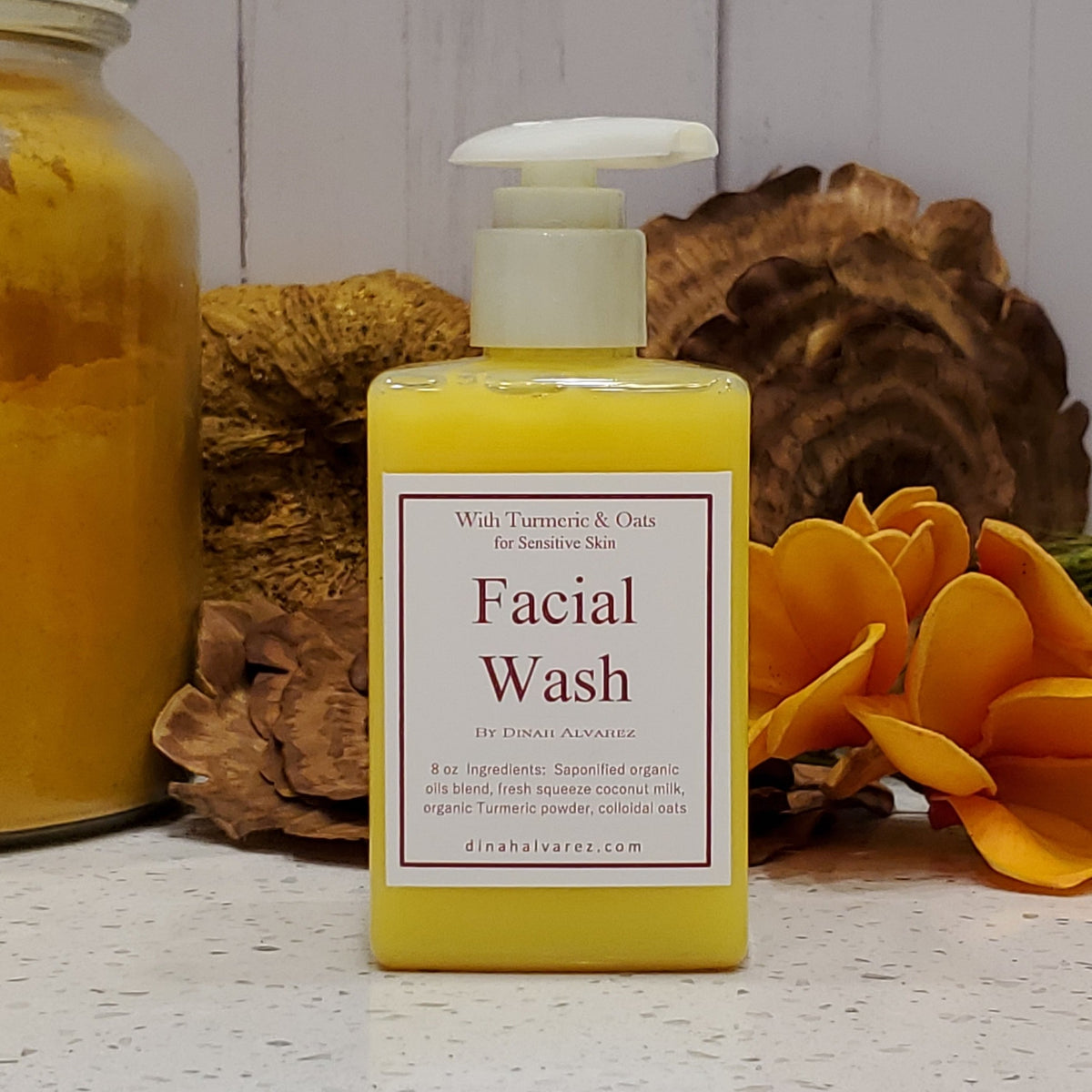 Facial Wash with Turmeric & Oats for Sensitive Skin
Regular price
$15.00
Sale price
$12.90
---
Turmeric is effective in the treatment of acne, due to its antiseptic and antibacterial properties that fight pimples and breakouts to provide a youthful glow to your skin. Turmeric face wash not only helps to clear acne scars and inflammation but also reduces the oil secretion by the sebaceous glands. Being rich in organic coconut oil, this face wash contains lots of fatty acids.
Oats works as an excellent natural skin cleanser, no matter if you have sensitive or dry skin.  For those who can't tolerate exfoliators, oats are an alternative because of its texture.  It has rich anti-oxidant properties and helps undo the damage done to your skin by pollution, UV rays, and chemicals.  It helps reduce itching and inflammation and can be used to calm eczema and heal psoriasis.
This wash is formulated to deep cleanse sensitive skin by removing all sorts of impurities (dirt, dust, dead cells, etc.) while maintaining skin's natural hydration. In short, it acts as a gentle, yet effective facial cleanser.  It can also be used as body wash, for those with skin conditions.
---