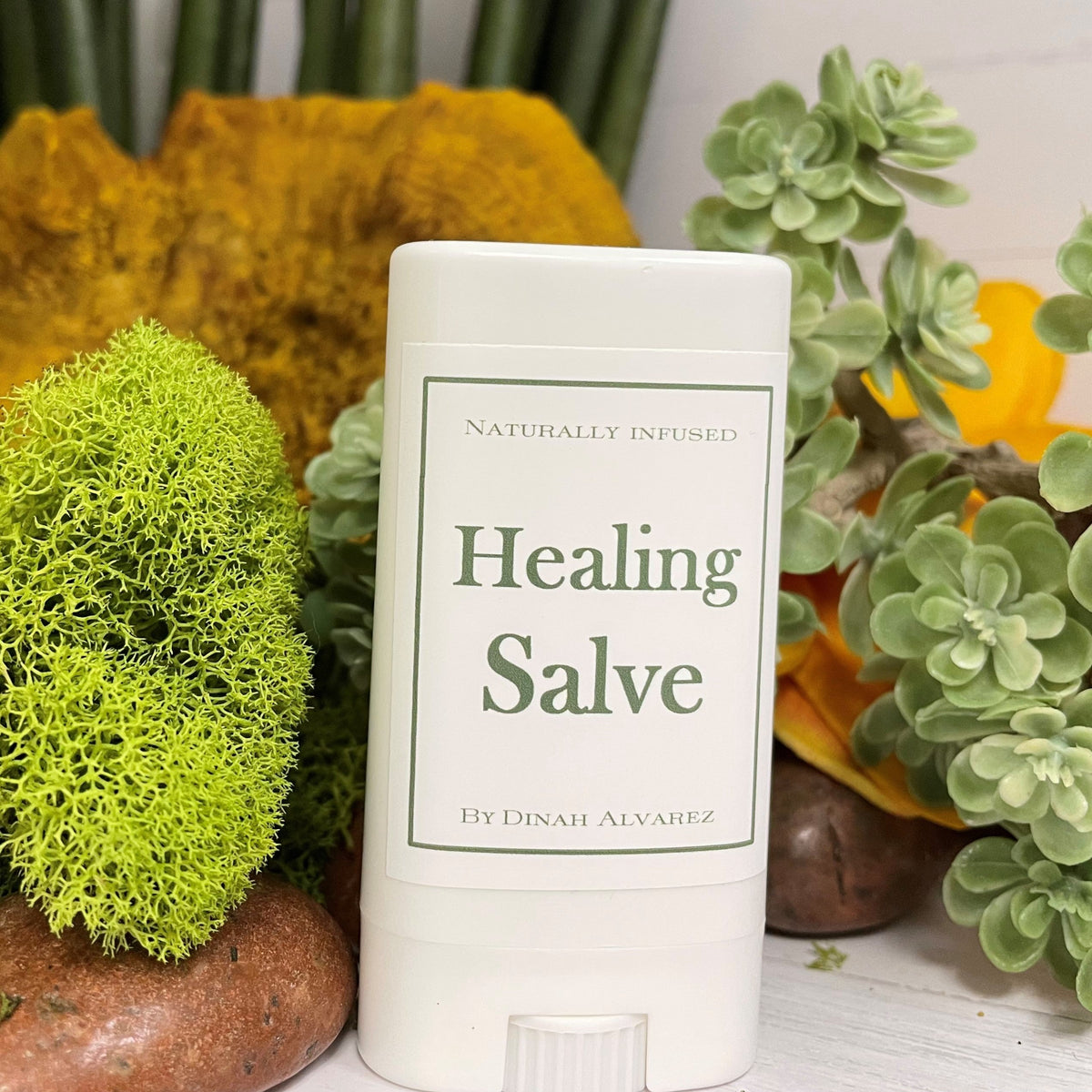 Healing Salve 1oz
Vitamin E partly accounts for the anti-aging benefits of olive oil because it helps restore skin smoothness and protects against ultraviolet. Infused with Calendula it has great anti-inflammatory and vulnerary action, making it helpful with stubborn wounds, acne, ulcers, bed sores, varicose veins, rashes, eczema and related conditions. It helps soothe sore, inflamed and itchy skin conditions. Calendula oil also assists in soothing, and softening skin, making it a good addition to this beauty secret.
Vetiver oil is a cicatrisant, meaning it heals scars by promoting the regeneration of skin and tissue. It rejuvenates the skin and removes dark spots or signs of acne and pox. It's also an anti-aging oil and effectively treats stretch marks, cracks and other skin disorders.
The lavender oil reduces anxiety and emotional stress, heals burns and wounds, improves sleep, restores skin complexion and reduces acne, slows aging with powerful antioxidants, improves eczema and psoriasis, alleviates headaches.
Basil essential oil contain anti-bacterial and anti-fungal compounds. Combined with Melissa oil is used for naturally treating eczema, acne and minor wounds, as it has antibacterial and antifungal properties. Melissa is often the herb of choice for treating cold sores, as it's effective at fighting viruses in the herpes virus family. It can be used to inhibit the spread of viral infections, which can be especially helpful for people who have developed a resistance to commonly used antiviral agents.
---