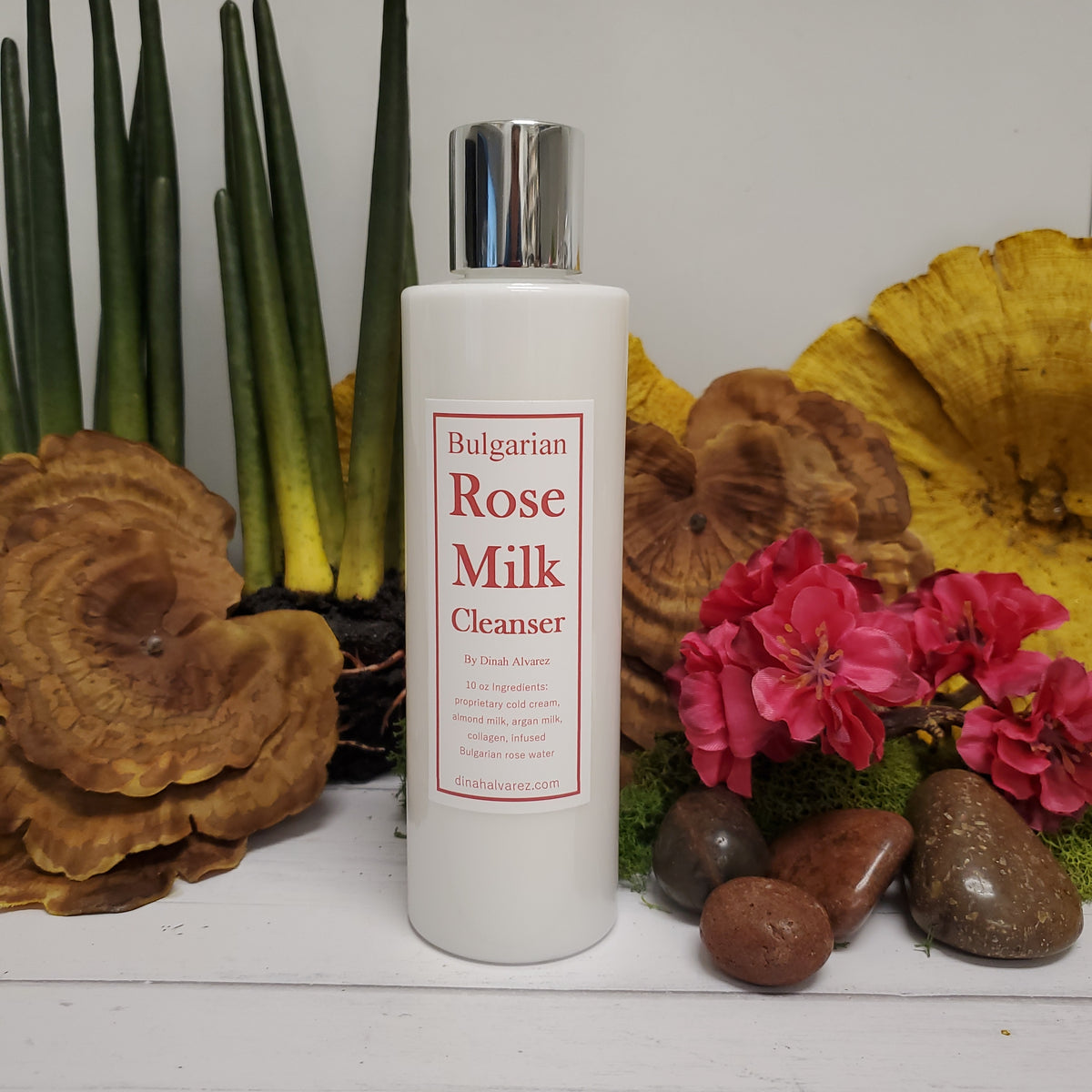 Bulgarian Rose Milk Cleanser
Rose water has been used for thousands of years in beauty products. One of the greatest benefits of rose water is its strong anti-inflammatory properties. These properties can help treat multiple ailments. It may even help soothe the irritation of eczema or rosacea.
Rose water has been used as a beauty product for thousands of years, so it's no surprise that it can improve your complexion and reduce skin redness. The antibacterial properties may help reduce acne. The anti-inflammatory properties can reduce skin redness and puffiness. Rose water has powerful antiseptic properties, which can prevent and treat infections. Because of this, rose water is often included in a variety of natural and medicinal treatments for its antiseptic and analgesic properties. These properties can help clean and fight off infection of cuts and burns. They can also help cuts, burns, and even scars heal faster.
Rose water can have strong antidepressant and antianxiety properties. Rose water and rose essential oil are commonly used in aromatherapy to help relieve headaches. 
Almond milk is especially beneficial for the skin. This soap is rich in vitamin E, which is required for protecting skin against damage from the harsh rays of the sun. Vitamin E is one of the many antioxidants found in almond milk that can help trap free radicals that may result in cancer.