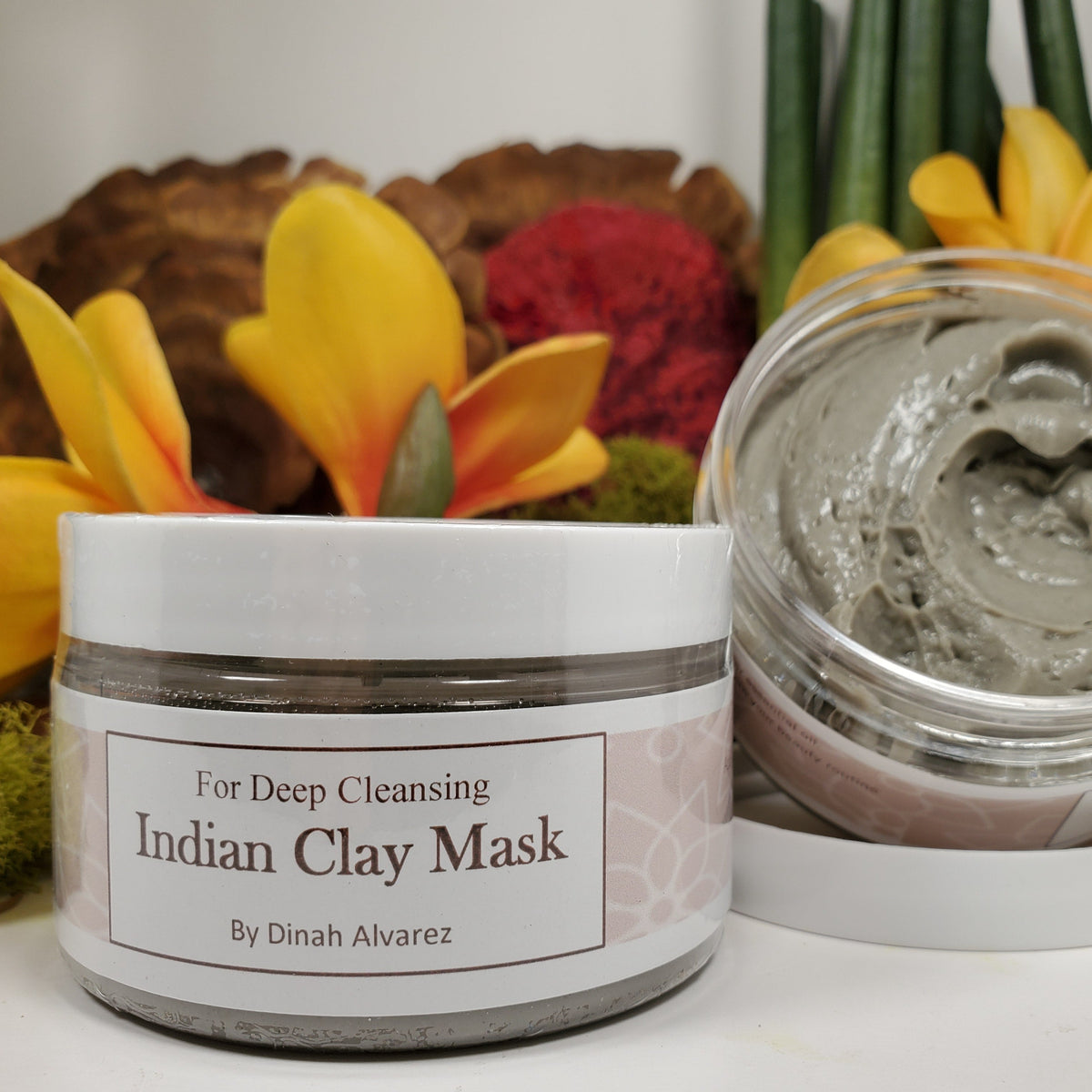 Indian Clay Mask
This product contains 100% sodium bentonite clay from Native American Villages of Wyoming. This is a popular healing clay that also cleanses the body. It is made from minerals such as iron, sodium, calcium, potassium, and magnesium, formed from volcanic ash. This mask unclogs and shrinks pores. It helps control the overproduction of sebum and draws out the toxins from the skin. Bentonite clay also makes the skin softer and gives a definite glow to your face.
This clay mask also contains lavender essential oil, which among its many benefits, can treat acne. The mask can be used on all skin types. It heals the skin and reduces inflammation and redness, due to acne. Clay detoxifies and clarifies the skin. It also helps to rejuvenate skin naturally and reduce fine lines and wrinkles, while fighting bacteria and infection to rebuild damaged skin tissue.
How to use it? Apply the mask to clean face and neck. Leave to dry. Rinse with warm water and pat dry with a clean towel.  After, apply toner and your preferred moisturizer. Use this mask only once per week to reduce the chances of irritation. If your skin is dry, then you may want to use a clay mask less often. If it is oily, you might be able to use the treatment more often.
Caution: If you react to some metals or have an allergy to some substances in the clay, you may experience itchiness on the skin. It is rarely seen with the topical use of bentonite clay on the skin unless you have super sensitive skin. Test the clay on less sensitive areas of your body before using it on the face.