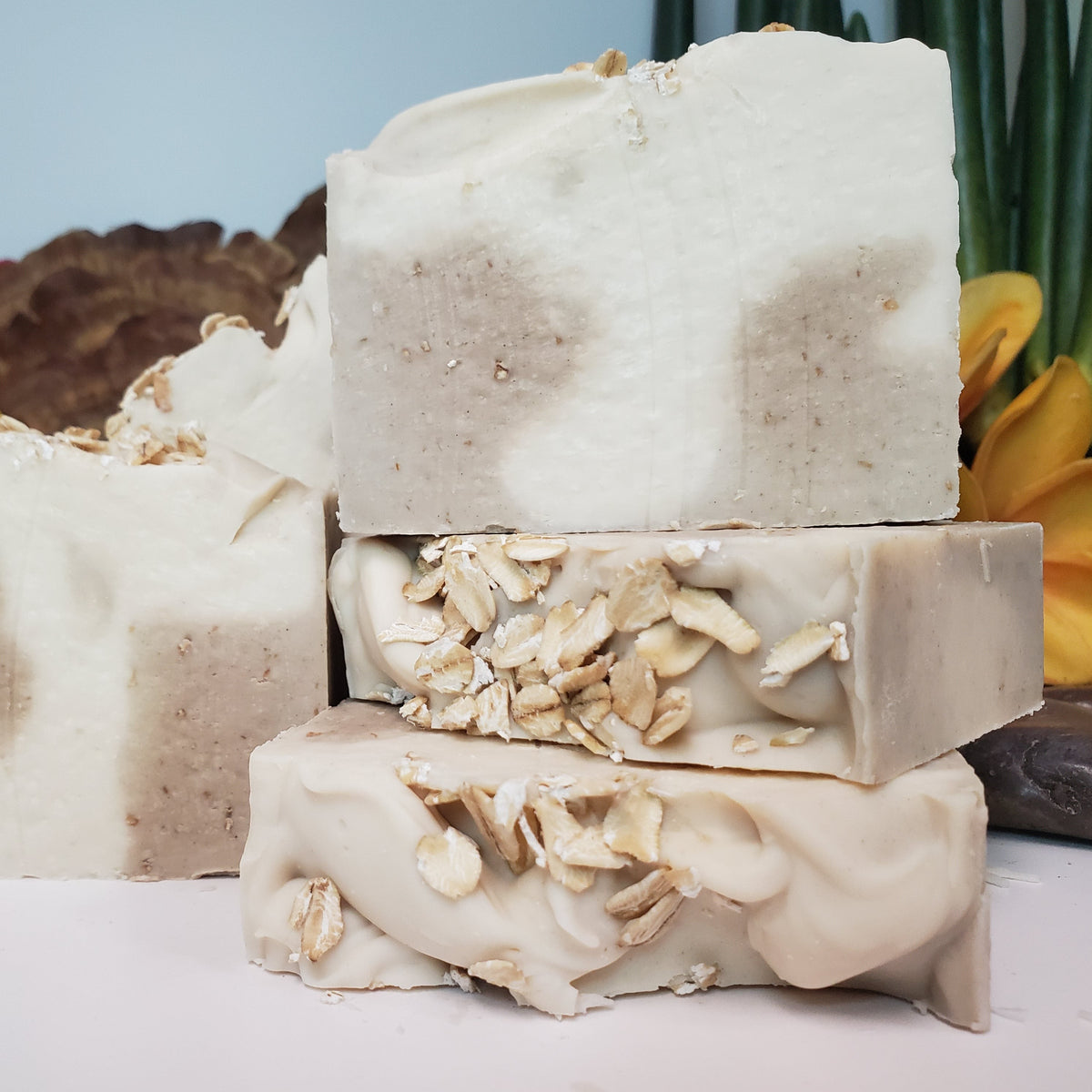 Oats & Honey Soap Bar
Regular price
$7.50
Sale price
$6.50
---
 Oats contain polysaccharides, which have a gel-like texture when combined with moisture. This light gel leaves a protective layer over the skin that seals in the skin's natural moisture while also providing additional nutrients. For many with sensitive skin, the skin barrier function may be compromised, and a layer of Colloidal Oatmeal acts like a protective, second skin. The proteins in oats also improve the skin barrier's functionality by increasing the production of filaggrin, an essential building block of the skin barrier's function.

The protective layer Colloidal Oatmeal imparts over the skin's surface helps retain its natural moisture, while other actives help replenish moisture levels. The starches in oats are able to absorb water and bind it to the skin.  
Honey is naturally antibacterial, so it's great for acne treatment and prevention as well.  Full of antioxidants, it is great for slowing down aging.  It is extremely moisturizing and soothing, so it helps create a glow.