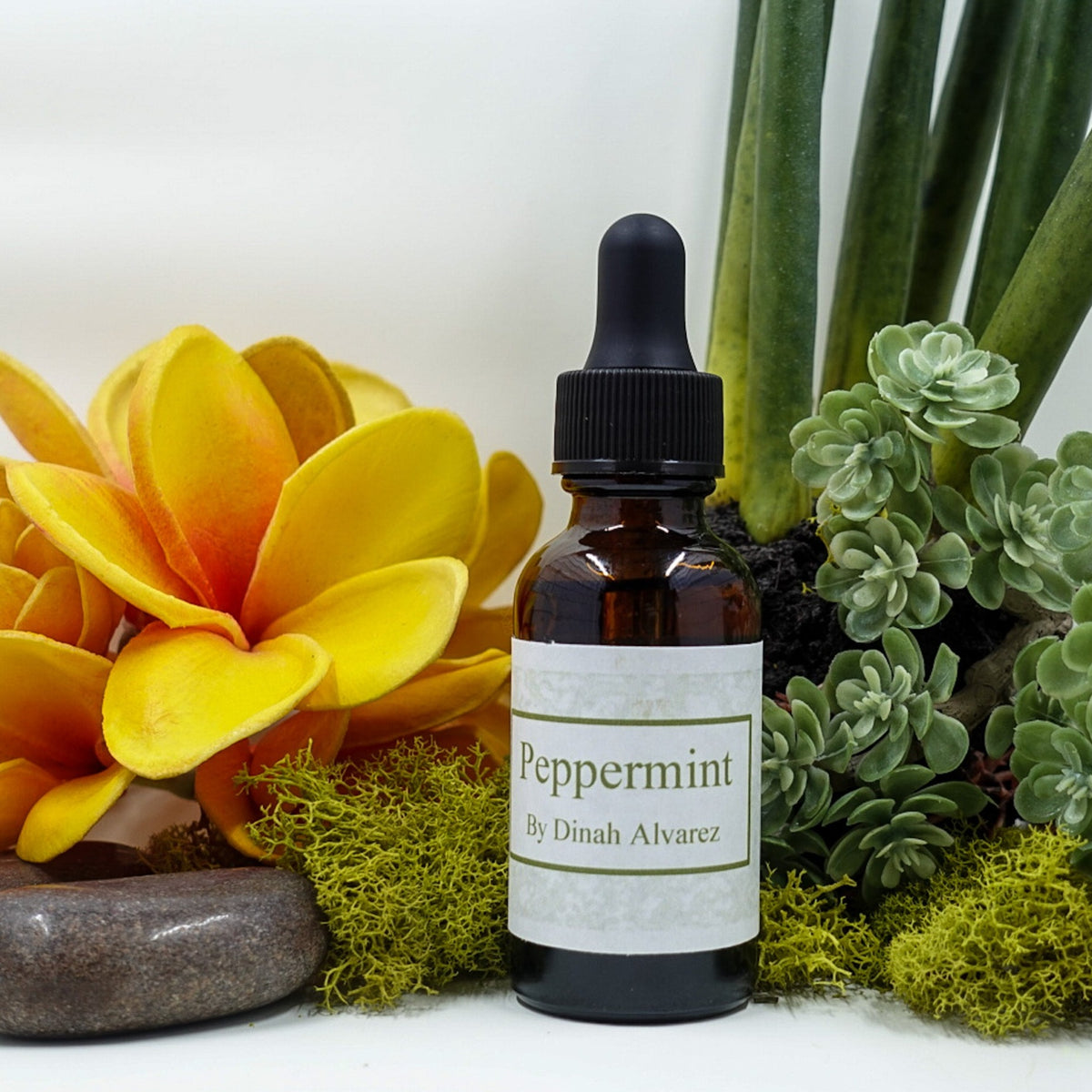 Peppermint Premium Oil
The peppermint plant is a versatile perennial herb that has been cherished since ancient times. Peppermint oil can be used aromatically to enliven the senses and promote a feeling of energy. Peppermint essential oil is commonly used by aromatherapists for its uplifting, invigorating properties. Inhaling the aroma of peppermint oil can help alleviate jet lag and boost your energy levels. Peppermint oil has mood-elevating properties that make it useful for alleviating symptoms of anxiety and depression. It can help to boost your mood and relieve feelings of sadness as well as enhance mental performance and feelings of happiness. Due to these effects, you can use peppermint oil to ease stress, exhaustion and irritability.
Disclaimer: Our Peppermint Premium Oil is for use only with diffusers and burners. For use on the skin, mix 10 drops of Peppermint Oil with at least 1 oz. of a carrier oil such as sweet almond oil, jojoba oil, or fractionated coconut oil. If the oil accidentally comes into contact with your skin, wash with warm water and soap immediately.