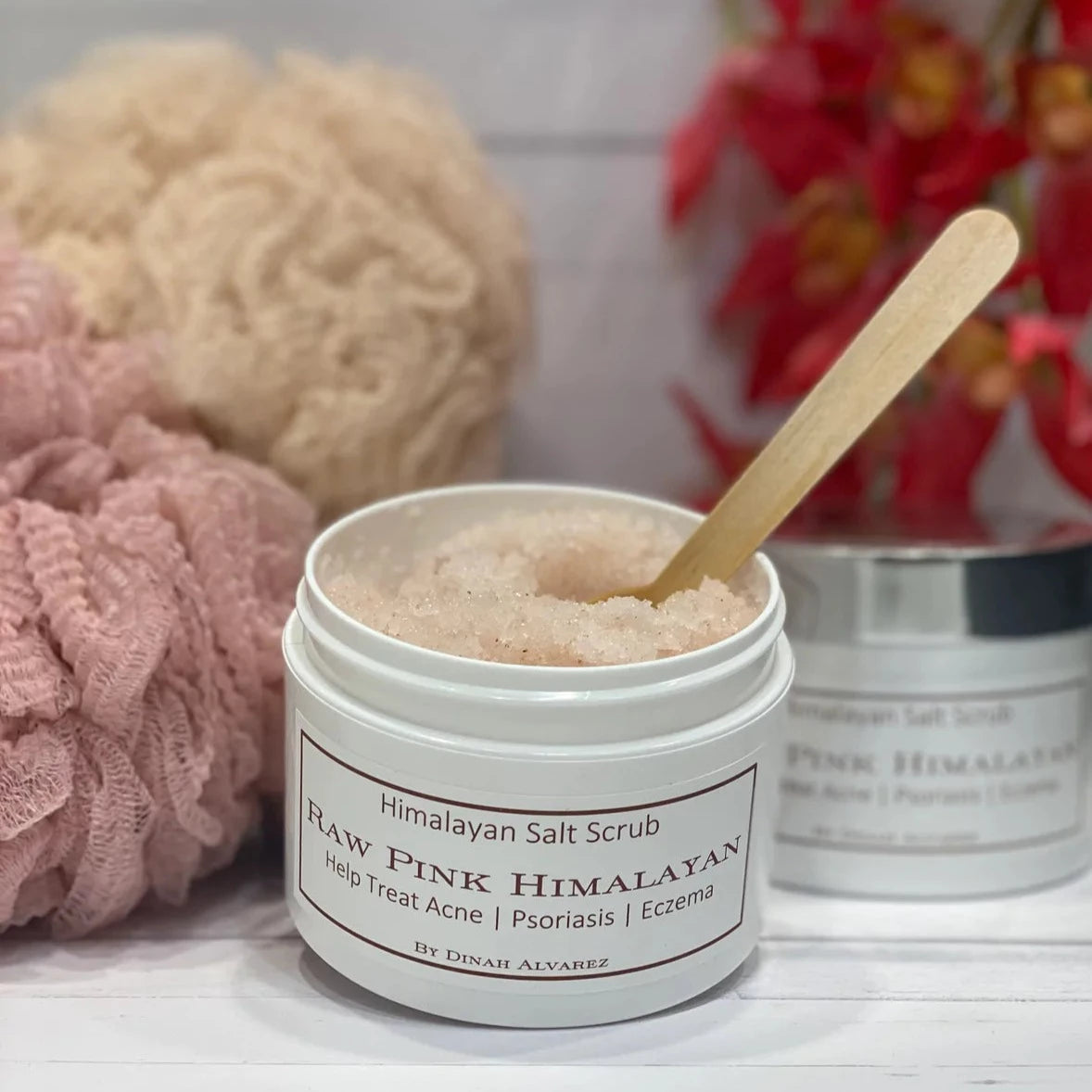 Raw Pink Himalayan Salt Scrub
Himalayan salt has antimicrobial properties that help treat acne as it removes and kills bacteria. It is also high in magnesium which has calming properties. This means that Himalayan salt is good for people that have inflammatory conditions such as eczema or psoriasis. It may also reduce inflammation from bug bites as well as calm itchy skin.
This scrub is great for people with sensitive skin that is prone to inflammatory skin conditions. It is also a great option for people with oily skin. It can be used on the entire body, even the face. Just be careful around the eye area. 
To use this scrub, thoroughly wet and soften skin with warm water. Gently massage the scrub into the skin in a circular motion. Rinse off with warm water. This scrub can be used in the shower or bath. 
Ingredients: sodium chloride (Himalayan salt), glycerin, prunus amygdalus dulcis (sweet almond) oil, simmondsia chinensis (jojoba) seed oil, avena sativa (oat) kernal extract), arnica montana flower extract, tocopherol (vitamin E), helianthus annuus (sunflower) seed oil