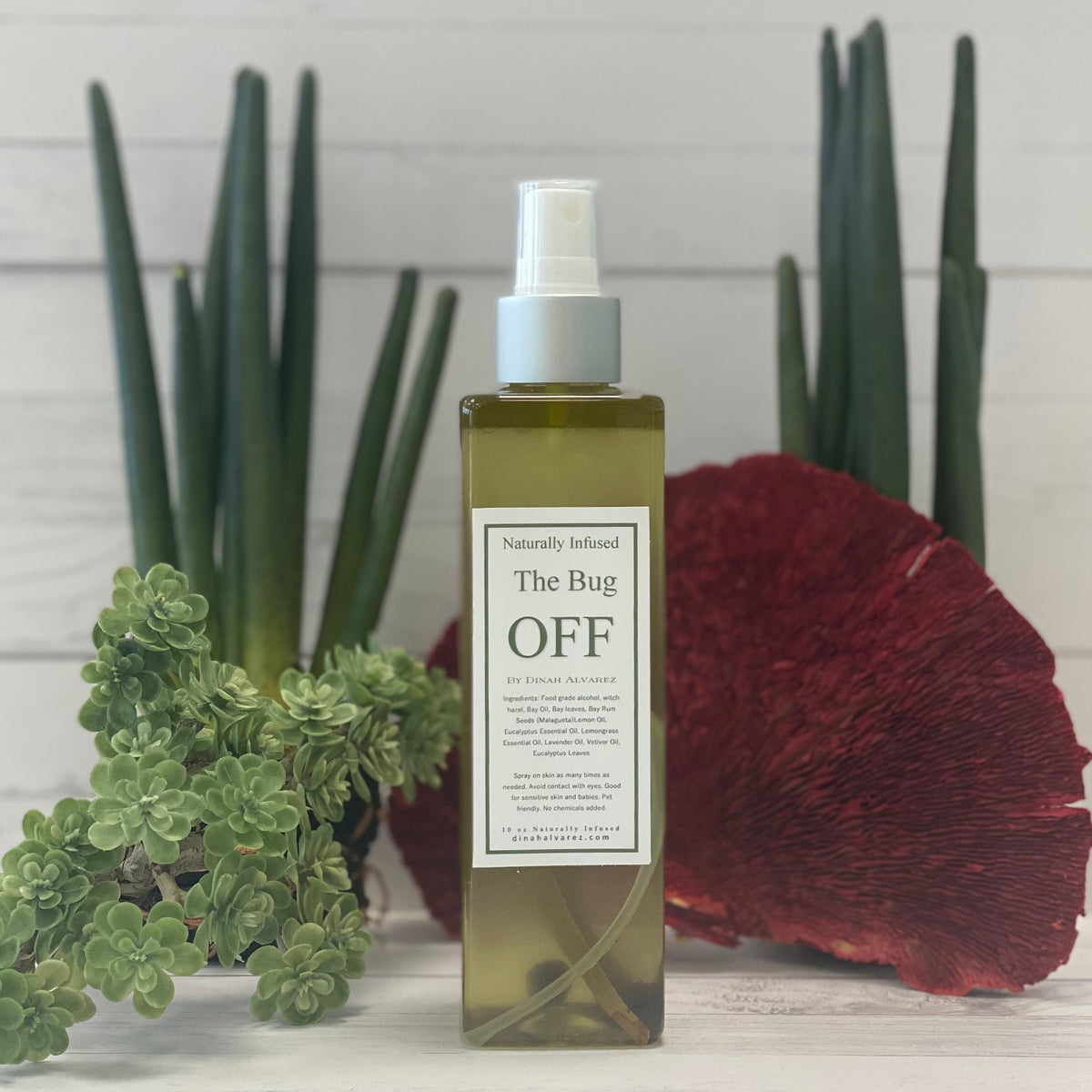 The Bug Off
Regular price
$35.00
Sale price
$21.40
---
People are usually prone to mosquito bites due to a combination of scent, light, heat, and humidity. If you're a mosquito magnet, you're probably tired of having itchy, bumpy skin.  Different species of mosquitoes — like the ones that carry malaria — prefer bacteria and sweat. Others are attracted to carbon dioxide and certain hand odors.
Whichever species you encounter, you can protect yourself without having to use a DEET-based chemical repellent. If you're doing things like taking a hike, hanging out in your backyard or taking a camping trip, natural repellents might be a better option. This can be especially true for children, who are more sensitive.
Naturally Infused with malagueta seeds, Bay leaves, Camphor, Lemon oil, eucalyptus, and lemongrass essential oils.  Safe to use with kids and sensitive skins.