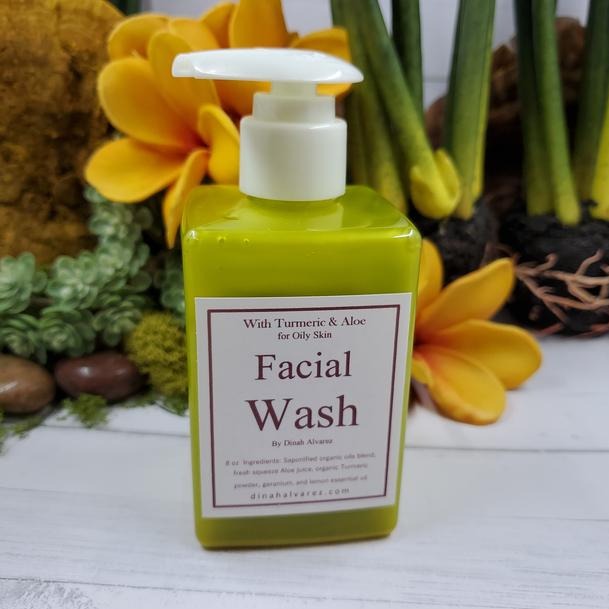 Facial Wash with Turmeric & Aloe Vera for Oily Skin
Turmeric is effective in the treatment of acne, due to its antiseptic and antibacterial properties that fight pimples and breakouts to provide a youthful glow to your skin.
Aloe vera gel contains two hormones: auxin and gibberellins. These two hormones provide wound healing and anti-inflammatory properties that reduce skin inflammation. Additionally, in Ayurveda medicine, aloe is used to effectively heal chronic skin problems, such as psoriasis, acne, and eczema.
Our Turmeric & Aloe Vera Face Wash not only helps to clear acne scars and inflammation but also reduces the oil secretion by the sebaceous glands. Being rich in organic coconut oil, this face wash contains lots of fatty acids. The wash is formulated to deep cleanse the skin by removing all sorts of impurities (dirt, dust, dead cells, etc.) and that too while maintaining the skin's natural hydration. In short, it acts as a gentle, yet effective facial cleanser suitable for oily skin.